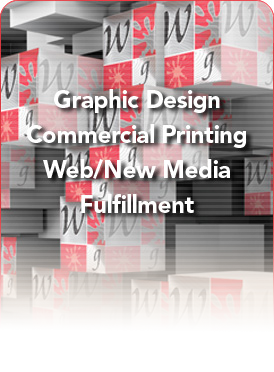 Weston Graphics has been delivering high-quality design and multimedia solutions for companies both small and large throughout the Los Angeles area, Southern California, the United States and overseas since 1989.
We believe that every successful marketing strategy has its own special formula, and we pay special attention to your needs and goals in order to craft the best game plan for you. Whether your objectives call for graphic design services, web design, marketing and advertising, web application development, commercial printing, product photography or product fulfillment—or all of our areas of expertise—our staff of skilled creative professionals will work together to provide you with the perfect fit for any endeavor, whether you're just looking for new business cards or you need a completely redesigned brand identity.
At Weston Graphics, we judge our success by our clients' success, and we're proud to be able to contribute to it. We have a track record of forging long-term relationships with our clients, and we promise to provide all of our clients, both new and old, with the same dedication to meeting goals and exceeding expectations on which we've built our reputation.
Weston Graphics is located in the city of Chatsworth in Los Angeles, California, but our presence is worldwide. To find out more about the innovative design, marketing, printing and product fulfillment services we offer, please call 818.701.5949 or email