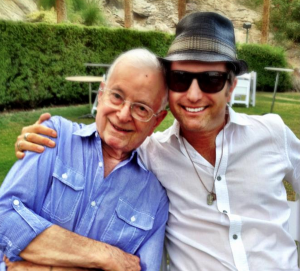 About 1950 after being laid off at Lockheed Aircraft Company, I answered an ad from a printing company in Burbank which turned my life around. They were looking for someone to sell printing. I dusted off my Houndstooth suit and went to an interview. I was hired and that began my life in the printing business.
They kept me in the office, learning to write up jobs for about a month before putting me in the back room for another month learning what lithography was all about. After that I spent a third month going out with my boss and other sales people to get familiar with printing sales methods. Those three months were worth their weight in gold!
Over the next three years I sold their first full color job, won many of the sales prizes and continued learning about the printing business.
About this time I went to my boss and suggested to him that I confine my sales effort to cold calls and have a junior salesman take over after a short period. He refused and I had to tell him that I was leaving.
While working for another firm, I called on a major corporation's purchasing department and sold them a very small printing job. When taking the job into the shop I was told that they did not do jobs that small. I went home that night and told my wife we were going into business for ourselves!
The vice president of that large corporation hired an advertising manager, invited me in to meet him and said to him, "This is Don Weston, he does all our printing!" That was the beginning boost of our business and the real beginning of my life-long affair with printing and related businesses.